Our 100% cotton fabric is soft and comfortable for your guests.
The hotel industry heavily relies on textiles. The standard of the linens and towels in Your hotel room immediately relates to the other guests. 
Forhoreca provides textiles chosen specifically for use in hotels, guest homes, and dorms. The vast variety and price range provides for meeting the demands of both a network company or premium class hotel and a small guest house.
If you are looking for the best material for hotel bathrobes, towels, bedding, quilts, pillows and want to improve your visitors' comfort, you will adore these excellent products from Simox luxury hotel textile. We are dedicated to providing the best products possible for your guests.
A good night's rest can completely change the perception of any company. Use our carefully curated selection of bedroom goods to furnish the most comfortable hotel room, opulent residence, or sturdy dorm. Additionally, you can lengthen your visitors' stay by using our opulent bathroom accessories, or you can add the ideal finishing touch with our wide selection of soft furnishings. To help you become a master of pleasant dreams while safeguarding your bedroom furniture and filled items, we have chosen a broad variety of opulent bed linen, bedding, mattress toppers, and more.
The highest quality yarns are used to create our line of bathrobes. Our robes are very absorbent and simple to clean. We provide white bathrobes to premium hotels and spas, including hooded bathrobes and children's bathrobes. Visit our embroidered linens or alternatively browse the rest of our bath linens if you're interested in customizing your bathrobes.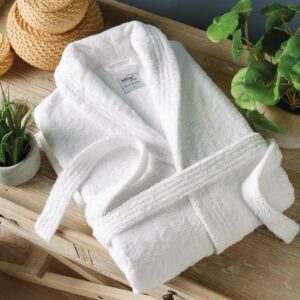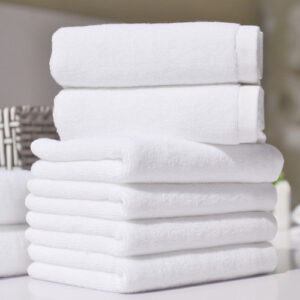 Any hotel bathroom's towel quality has become an essential component. Our line of luxury towels is produced using only the highest-grade yarns and is subject to rigorous quality control procedures. We have towels for every bathroom, ranging in size from little white cotton hand towels to huge bath towels. Purchase bath linen and other luxury hotel towels in bulk right now. Visit our embroidered linens to customize your towels.